The moment you all have been waiting for is here!!!!
Due to the C-19 virus, things have changed, but we can do it!
• We must limit the number of people in the class to 10, as of now. Don't panic keep reading….
• The back-pool door can't be used. You must get your temperature checked when you come in the building each time.
• The Locker room will be open for changing only.
• Class times: we are only having shallow water classes for the summer, but we will offer more classes to get you guys back in here!
CLASS TIMES/ Date starts June 1,2020 (June 15th class canceled).
Mon. and Wed.
1:00-1:45pm
OR
2:15-3:00pm
Fri.
12-12:45pm
• You need to call (453-5441) to sign up for the class your first time, the Attendant can explain how you sign up on your own. Don't try to sign up on the computer because there is a problem with your account. The Attendant will need to fix your account, from our end. CALL TO SIGN UP YOUR FIRST TIME.
Do you like to swim laps, exercise, or just play in th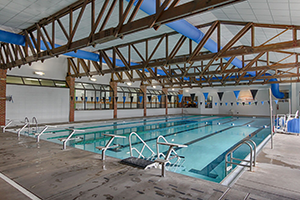 e water? Check out the 25-meter, six-lane pool in the Community Center! Swimming has proven to be very therapeutic for persons of all ages. Renovated in 2010, Blalock Natatorium is a great place to spend family or fitness time!