Food & Beverage Service by Spectra
Spectra Food Services & Hospitality (formerly Ovations Food Services) is the exclusive Food and Beverage provider at the Sevierville Convention Center and manages all aspects of the full-service catering and concessions services. Spectra Food Services & Hospitality takes pride in the modern, creative and ingenious approach to catering and concessions while employing an "Everything's Fresh" mantra in their approach to food and beverage. Spectra operates the on-site Food Court located across the Concourse from Exhibit Hall A with the ability to offer mobile portable concessions stands, where you can find a wide variety of standard and custom menu food items. Spectra offers Pepsi products, Aquafina Water, Gatorade and other refreshing non-alcoholic drinks, while also featuring a variety of import and domestic beers, along with other alcoholic beverages.




In addition to the Concessions offerings, Spectra also offers full service banquet catering service as well. From beverage or break service to an elegant plated dinner affair, Spectra can handle any catering event.
Electrical Service
The Sevierville Convention Center does partner exclusively with Griffin Electric Company thus providing planners and exhibitors convenience and flexibility.
Griffin Electric Company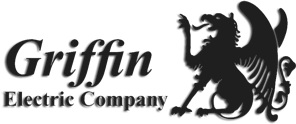 Phone: (865) 249-8295
Email: Griffin Electric Company
pdf Electrical Services Order Form (74 KB)
Internet/Phone/Water Event Service
To learn more about our Internet / Phone / Water Connection details please pdf click here (279 KB) .
Certificate of Liability Insurance
Licensee/Client is responsible for providing proof of insurance. pdf Click here (385 KB) to review a sample Insurance Form.