Posted 12-11-18.
Bryan C. Atchley embodied the spirit of service. You don't have to go far in Sevierville to hear someone tell of how he helped the city, their organization, or them personally.
His dedication and service to the City of Sevierville is unparalleled. First elected as an alderman in 1979, he became mayor in 1995 and served in that capacity until his passing on Sunday, December 9, 2018. Along the way, he found time to serve as a chairman, president or member on numerous boards and committees, including Walters State Community College, Sevier County Relay for Life, Mountain Hope Good Shepard Clinic, First Baptist Church of Sevierville, Sevier County United Way, Sevierville Lions Club, Sevier County High School Football Boosters, Sevierville/Sevier County Volunteer Fire Department, and Sevierville Little League Baseball Association.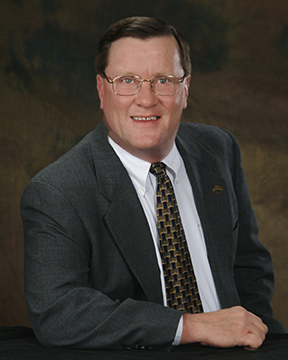 "Mayor Atchley was Sevierville to the core," said Sevierville City Administrator Russell Treadway. "From coaching youth baseball to being Mayor, and everything in between, he exemplified public service and proved there are hundreds of ways to serve one's community. He was a great Mayor. He was extremely supportive of the City Administrator, department heads, and all employees. I will miss him as our Mayor and I will miss him as my friend."
Mayor Atchley led the city through a period of tremendous economic growth and oversaw many significant public improvements including building of the new City Hall and Police Station, Smokies Stadium, Convention Center, two golf courses, expansion of the city's greenway system, and bringing the Tennessee Smokies Double-A Minor League Baseball team to Sevierville. Among his awards and accolades, his excellence as a mayor was recognized in 2013 when he was named Tennessee's Mayor of the Year by the Tennessee Municipal League. He was also named the Sevierville Citizen of the Year in 2017 by the Chamber of Commerce.
"There aren't enough adjectives and words to describe all of Bryan Atchley's good qualities," said Sevierville Vice Mayor Robbie Fox. "The City of Sevierville has lost a true servant leader, who has left a legacy that will live for many, many years to come. Bryan will be sadly missed as our Mayor and as a close friend."
His professional career was in the medical field and culminated as Administrator of the Sevier County Health Care Center.
He was married to his wife Cherie for 34 years until her passing in 2005, also from cancer. He is survived by son Bryan Atchley, Jr. and daughter in law Kristi Atchley; daughter Ann Marie Atchley; granddaughters Ansley and Jo Jo Atchley; mother Emma Atchley; sister Barbara Atchley; brothers and sisters-in-law Bill and Sally Atchley, Bob and Norma Atchley, Brent Atchley, Bruce and Sheila Atchley. Complete obituary is available at atchleyfuneralhome.com).
Visitation is Saturday, December 15 from 2PM-6PM at Atchley's Funeral Home (118 East Main Street, Sevierville). Service is 2PM Sunday, December 16 at First Baptist Church-Sevierville (317 Parkway, Sevierville). Graveside service is 3PM at Seymour Memory Gardens (122 Peacock Court, Seymour).
In lieu of flowers, please make donations in memory of Mayor Atchley to Sevier County High School (SCHS), c/o Bryan Atchley, Jr., 1200 Dolly Parton Parkway, Sevierville, TN 37862 or the American Cancer Society, 871 Weisgarber Road, Knoxville, TN 37909.
Mayor Atchley's Procession Route Set, Residents Invited to View at City Hall