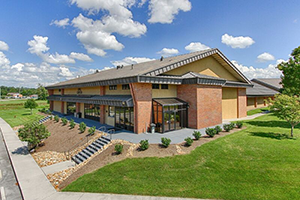 Located at the Sevierville municipal complex, the Civic Center provides an excellent place to hold your next event. We can accomodate a variety of activities including weddings, receptions, parties, showers, banquets, pageants, concerts, business meetings, training and much more!
The Civic Center features 2 separate rooms and a lobby for rental and our friendly staff is here to help. Choose our convenient location to conduct your next function in the heart of the beautiful City of Sevierville, away from congestion and traffic.
Check out the The Sevierville Bowling Center next door to our facility and add some fun to your next event! They offer Cosmic Bowling and can accomodate private parties!