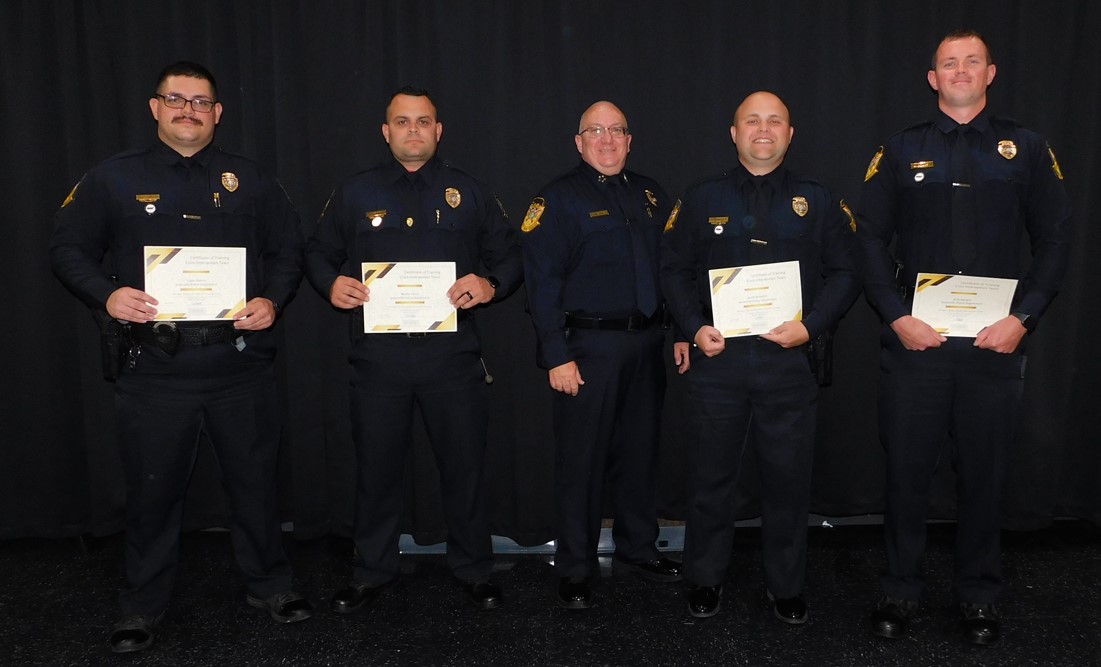 Posted 05-16-22.


Photo: SPD Officers Logan Ramos, Nestor Verez, Jacob Benedict, and Kelly Benight with SPD Chief Joseph Manning, center. These four officers graduated from the CIT class on Friday, May 13.
Several SPD officers, along with officers from Newport PD, Sevier County SO, Pigeon Forge PD, Gatlinburg PD, Sevier County Probation and Sevier County Corrections, attended a 40-hour Crisis Intervention Training class last week. CIT is designed to train officers on how to best respond to mental health crisis events and on deescalating techniques.
"This training will equip our officers with the skills needed to better respond to mental health crisis situations that they may encounter," said SPD Chief Joseph Manning. "Our goals is to provide CIT to all of our officers in the near future."
The class was coordinated by the Sevier County CIT Team, which is comprised of the Sevier County Sheriff's Department, Sevierville Police Department, Pigeon Forge Police Department, Sevier County Probation, and the National Alliance on Mental Health.