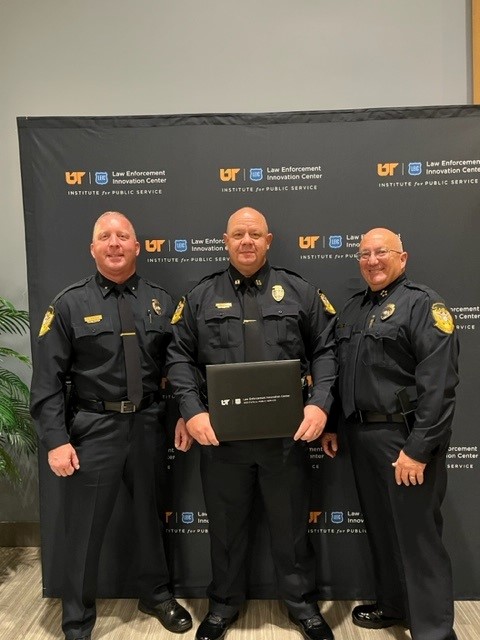 Posted 10-30-23.
Sevierville Police Department Captain Ray Brown graduated from the Southeastern Leadership Academy (SELA) on Friday, October 27 in Chattanooga, Tennessee.
SELA is an intensive five-week leadership program for mid-management law enforcement officers. Each week provides focused leadership lessons: Foundations of Leadership/Leading Others, Leadership Skills, Building External Relationships, Employee/Internal Matters and Critical Issues. The academy challenges participants to develop their leadership styles in order to become more effective and progressive leaders.
"Captain Brown has completed an excellent leadership program that will greatly assist him in his command position," said SPD Chief Joseph Manning. "I'm proud of his accomplishment and confident that the knowledge and skills he has received will benefit him as well as the officers under his supervision."
SELA is a University of Tennessee Law Enforcement Innovation Center program, funded under an agreement with the State of Tennessee, Department of Finance and Administration, Office of Criminal Justice Programs.
(PHOTO: Deputy Chief Sam Hinson, Captain Ray Brown, Chief Joseph Manning at the Law Enforcement Innovation Center, Chattanooga, TN.)